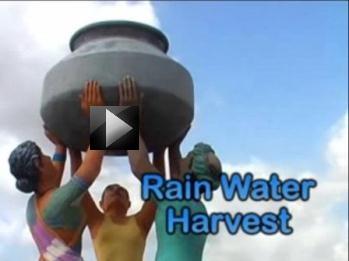 ×
Video Describing Rain water harvesting Techniques
Water Cup
The Water Cup is essentially a competition between different villages to see who can do the maximum work for watershed management and water conservation in the period of the competition. It is an initiative of the Paani Foundation, a not-for-profit company that works towards creating a drought-free Maharashtra.
Every revenue village in the selected talukas of Maharashtra is eligible to participate. Participation is based on self-selection and the application form is to be sent by the Gram Panchayat.  A four-day Training Camp is being organised by Paani Foundation to train villagers in the science of watershed management. Villages are at liberty to mobilise funds, machinery, materials, etc. for soil and water conservation works. The structures and treatments initiated and completed during the period of competition is considered for award of the prizes.
Minimum criteria to win prizes at the state and Taluk levels are fixed. To win the state-level prize, the competing village must, through Shramdan/ Manushyabal, have done at least 2,500 cubic meter work; and through machines, it must have done at least 50,000 cubic meter work. To win the taluka-level prize, the competing village must, through Shramdan/ Manushyabal), it must have done at least 1,000 cubic meter work; and through machines, it must have done at least 20,000 cubic meter work.
The top three villages will get cash prizes of Rs. 50 lakhs, Rs. 30 lakhs and Rs. 20 lakhs respectively.  In addition, the top village from each taluka will get a cash prize of Rs. 10 lakhs.
Two edition of the competition has been held so far. To know more, click here.
Water in the land of extremes: Marwar's people find solutions to water scarcity
More than seven million people rely on agriculture and animal husbandry in the Marwar region of the Western Indian state of Rajasthan, one of the worlds' most densely populated deserts. Water is a scarce resource for the villages in the region, many of which do not have even a single source of safe drinking water within a 1.6 km radius of their homes. On average this region witnesses six drought years in a decade. It is no wonder that Marwar is known as the land of extremes - with low annual rainfall, non perennial rivers i.e. that flow only during certain times of the year, saline groundwater and extreme temperatures.
In 2005, the United Nations Development Programme entered into a five-year partnership with the Italian Development Cooperation to reduce the extreme vulnerabilities of communities in this water-scarce region by empowering them to take the lead and indeed overcome a long struggle to access drinking water.
Implemented by the Jal Bhagirathi Foundation, the project reached out to water-scarce communities in 200 villages across Pali, Barmer and Jodhpur districts of Rajasthan. In doing so it addressed the water-related vulnerabilities of close to 300,000 people. Water harvesting structures succeeded in creating additional water storage capacity of 2 million cubic metres in one of the most parched regions of India.
Source: UNDP
Drinking water security through rain water harvesting and ground water recharge
The village Hamirpur in block Datia of Datia district, Madhya Pradesh with a population of 641, majority of whom belong to scheduled castes and scheduled tribes, falls in Bundelkhand region and faces acute shortage of water and regular drought like situation due to erratic rainfall pattern. Overall rainy days have gone down, from 100 days (740 mm average) two decades ago to an average (340 mm) of 40 rain days today.
Local Initiative
The Village Water and Sanitation Committee (VWSC), also known as PayJal Samiti was, constituted for taking up water supply scheme for the village under Swajaldhara programme and also collected Rs. 40,000 as community contribution but could not get necessary approvals. It was, realized that unless there is an organized water supply system in the village, attaining economic growth might not be possible as most of the time was spent in fetching drinking water from distant sources.
New Concept
The villagers after a series of meetings decided to take their own initiative and adopted 'Integrated Water Resource Management' for improving the groundwater level of the village and for successful implementation of water supply scheme in the near future. For recharging and conservation of rainwater, a plan was made to construct rainwater-harvesting structures in all houses; well deepening and recharging trench on abandoned community open wells and tubewells and construction of check dams.
Recharging of defunct handpump and dugwell
They also identified a place outside the village from where soil for construction of houses and roads was to be dugout and taken away so as to create a huge pond for recharging the handpumps and the groundwater aquifer. The Public Health Engineering Department (PHED) constructed a dyke-cum-boulder dam in the village and checkdams across the nalas in other villages that resulted in recharging a large number of handpumps installed upstream of the checkdam. The VWSC also initiated construction of rooftop rainwater-harvesting structures comprising plastic drain -pipes from roof inserted into a pit comprising sand and gravel in all the 75 households, school and anganwadi in the village. Parhit, a local NGO, gave Rs 500 to each household and the balance amount of Rs 1000 to 1200 was contributed by the beneficiaries.
For the village of Hamirpur, the journey began with an endeavor to cover all the households with minimum safe drinking water, which led to provision of adequate drinking water supply following the adoption of 'Integrated Water Resource Management' and large-scale construction of rainwater recharging structures. It is a unique experiment that has yielded significant dividends.
Related Resources
Source : Portal Content Team