The International Literacy Day is celebrated on 8th September every year throughout the world. On this day, in the year 1965 the World Congress of Ministers of Education met in Tehran for the first time to discuss the programme of education at the international level. The UNESCO in its 14th Session in November, 1966, declared 8th September as the International Literacy Day. Since then, ILD is celebrated on 8th September every year by most of the member countries.
Objectives
The key aspect of the observance of ILD is to mobilize public opinion in favour of struggle against illiteracy. ILD is a forum to disseminate information on literacy and raise the public awareness and the significance of literacy for individual and national development. It is an occasion to mark achievements and reflect on ways to counter remaining challenges for the promotion of literacy as an integral part of lifelong learning within and beyond the 2030 Education Agenda.
International Literacy Day (ILD) 2022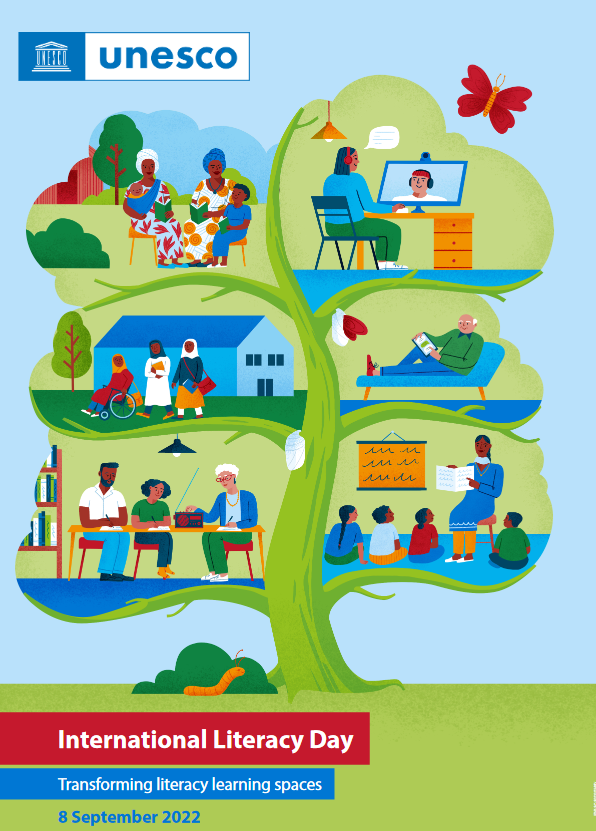 The overarching theme of ILD 2022 is "Transforming Literacy Learning Spaces".
Rapidly changing global context took a new meaning over the past years, hampering the progress of global literary efforts. In the aftermath of the pandemic, nearly 24 million learners might never return to formal education, out of which, 11 million are projected to be girls and young women.
To ensure no one is left behind, we need to enrich and transform the existing learning spaces through an integrated approach and enable literacy learning in the perspective of lifelong learning.
This year's International Literacy Day will be an opportunity to rethink the fundamental importance of literacy learning spaces to build resilience and ensure quality, equitable, and inclusive education for all.
Source : UNESCO
Related resources