World Breastfeeding Week is celebrated every year from 1 to 7 August to encourage breastfeeding and improve the health of babies around the world. It commemorates the Innocenti Declaration signed in August 1990 by government policymakers, WHO, UNICEF and other organizations to protect, promote and support breastfeeding.
Breastfeeding is the best way to provide infants with the nutrients they need. WHO recommends exclusive breastfeeding starting within one hour after birth until a baby is 6 months old. Nutritious complementary foods should then be added while continuing to breastfeed for up to 2 years or beyond.
World Breastfeeding Week 2022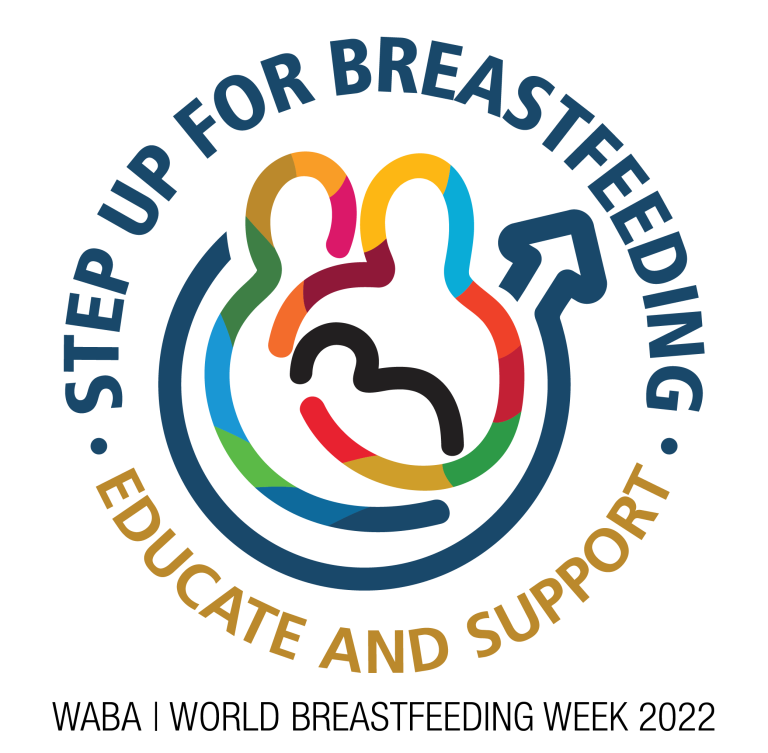 This year, the theme is "Step up for Breastfeeding -Educate and Support". The year's campaign will focus on strengthening the capacity of actors that have to protect, promote and support breastfeeding across different levels of society. These actors make up the warm chain of support for breastfeeding. Target audiences including governments, health systems, workplaces and communities will be informed, educated and empowered to strengthen their capacity to provide and sustain breastfeeding-friendly environments for families in the post pandemic world.
Breastfeeding is key to sustainable development strategies post-pandemic, as it improves nutrition, ensures food security and reduces inequalities between and within countries. The theme is aligned with the thematic area 1 of the WBW-SDG 2030 campaign which highlights the links between breastfeeding and good nutrition, food security and reduction of inequalities.
Warm chain of support for breastfeeding
The Warm Chain campaign places the mother-baby dyad at the core. It strives to link different actors across the health, community and workplace sectors to provide a continuum of care during the first 1000 days.
WHO and UNICEF Recommendation for Optimal Infant and Young Child Feeding (IYCF) Practices
Early initiation of breastfeeding within one hour of birth
Exclusive breastfeeding for the first six months of life
Continued breastfeeding up to two years of age or beyond, with the introduction of nutritionally adequate and safe complementary (solid) foods at six months
Objectives of WABA World Breastfeeding Week 2022
INFORM - people about their role in strengthening the warm chain of support for breastfeeding​
ANCHOR - breastfeeding as part of good nutrition, food security and reduction of inequalities​
ENGAGE - with individuals and organisations along the warm chain of support for breastfeeding​
GALVANISE - action on strengthening capacity of actors and systems for transformational change
Source: WABA World breastfeeding Week website
Related resources