Continue to have regular conversations with your child and help them in preparing for school reopening and going back to school. Reassure them that school will open again. Talk to them about the preparation that may be required before they go back to school and what all they will need to carry with them etc. While many children may be looking forward to going back to school as they will meet their friends again, other children may feel nervous or reluctant to return to school. Remind children that they will be able to play with their friends, see their teachers and continue learning new things.

Reassure them about the safety measures put in place to keep students and teachers healthy and remind them about following the simple protocol of maintaining physical distancing, washing their hands with soap and water, coughing and sneezing into their arms or a handkerchief, and wearing a mask to cover their nose and mouth all the time in the school. Also need to prepare children to understand that schools may close again if more people get sick. Reassure them that if schools close again it is to keep communities stay safe and healthy. Continue to remind them that learning can happen anywhere - at school and home. Reassure children that you will continue to support their learning even after they return to school.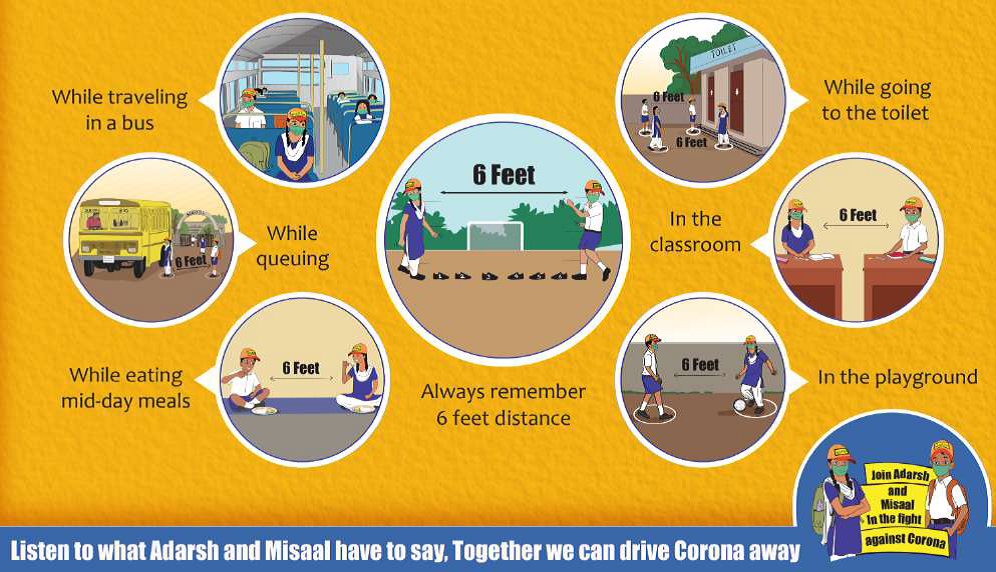 Source : Ministry of Education
Last Modified : 12/21/2021
© C–DAC.All content appearing on the vikaspedia portal is through collaborative effort of vikaspedia and its partners.We encourage you to use and share the content in a respectful and fair manner. Please leave all source links intact and adhere to applicable copyright and intellectual property guidelines and laws.