Ramana Maharshi
Ramana Maharshi (30 December 1879 – 14 April 1950) was an Indian Hindu sage and jivanmukta.He was born Venkataraman Iyer, but is mostly known by the name Bhagavan Sri Ramana Maharshi.
He was born in Tiruchuli, Tamil Nadu, India. In 1895, an attraction to the sacred hill Arunachala and the 63 Nayanmars was aroused in him and in 1896, at the age of 16, he had a "death-experience" where he became aware of a "current" or "force" (avesam) which he recognized as his true "I" or "self", and which he later identified with "the personal God, or Iswara" that is, Shiva. This resulted in a state that he later described as "the state of mind of Iswara or the jnani". Six weeks later he left his uncle's home in Madurai, and journeyed to the holy mountain Arunachala, in Tiruvannamalai, where he took on the role of a sannyasin , and remained for the rest of his life.
Ayya Nadar
P. Ayya Nadar (1905–1982) was an Indian entrepreneur from the southern city of Sivakasi in Tamil Nadu.
He along with Shanmuga Nadar is credited for transforming the small village of Sivakasi into a thriving industrial town with firecracker, matchbox and printing industries. He was the founder of Anil brand (Squirrel) matches, which later turned into Ayya Fireworks, and Ayya Nadar Janaki Ammal College.
K. Kamaraj
Kumarasami Kamaraj, a true son of the soil, is a renowned freedom fighter, a staunch democrat and a committed socialist. As a member of the Madras Legislative Assembly, the Constituent Assembly and the Lok Sabha, he articulated the cause of the poor and the deprived.
In his capacity as the Chief Minister of Madras, Kamaraj played a stellar role in laying the foundation of modern Tamil Nadu. He was also President of Indian National Congress for several years. Simple and unostentatious, he remained an unrivalled leader of the masses all his life.
P. S. Kumaraswamy Raja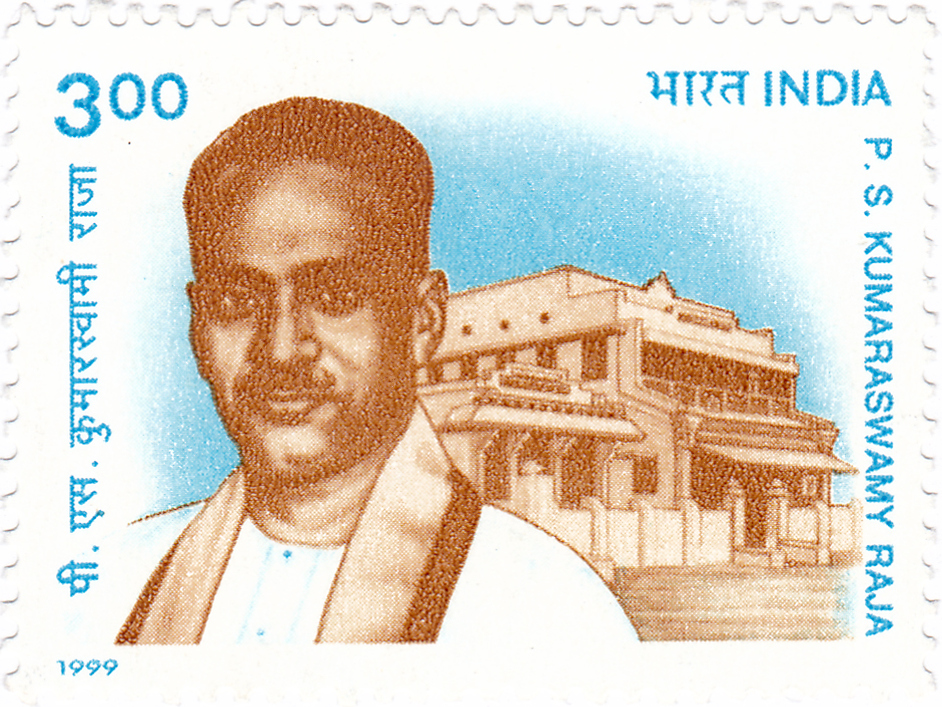 Posapati Sanjeevi Kumarswamy Raja (8 July 1898 – 16 March 1957) was an Indian politician and the Chief Minister of Madras Presidency from 6 April 1949 to 10 April 1952 and former Governor of Orissa between 1954 till 1956.
He was born in Rajapalayam in Tamil Nadu.