RamRekha Dham
RamRekha Dham is the holy place which is about 26 K.M from simdega H.Q. People says during 14 years BANWAS period lord Sri Rama, Mata Sita and Laxman had
visited this place and lived here for some time. Some archeological structures like agni kund, charan paduka, sita chulha, gupt ganga etc. shows that during BANWAS period they followed this path. People visited RamRekha Dham to view these archeological structures and temple of lord Rama, Maa Sita, Laxman, Hanumana and Lord Shiva which lies in a bowed cave. Every Year on Kartik Purnima a Mela is organised here. People from different states and of all community come here and pray to GOD for their happiness.
Kelaghagh dam
Kelaghgh dam is the most beautiful dam on Chhinda river in Simdega. It is situated at a distance of 4 km from district H.Q. The lovely waterdam is surrounded
by multiple hills which attracts tourists very much. The district administration is providing the facility of motor boating and parasailing. There is a plateau in Kelaghagh dam where a small and beautiful park exists. At Kelaghagh dam the construction of hotel is going on where the tourists can avail the lodging and fooding facility. Simdega Notified area committee is making supply of drinking water to simdega town from kelaghagh dam.
Dan Gaddi
Dangadi is a lovely and wonderful scenically place. It is situated in block Bolba. A beautiful waterfall attracts the visitors. It is developed as picnic spot. It is 45 km
from simdega and 25 km from Kersai.
Ketunga Dham
Ketunga Dham situated in Bano Block is very important historical place. The archeological survey of India points out this place as the Land Of Buddha Period. At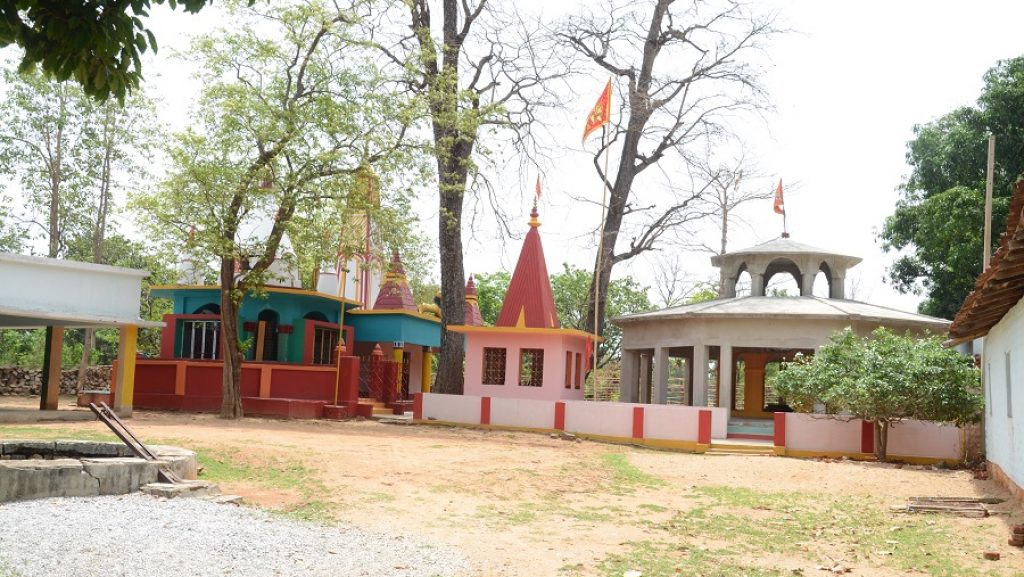 Ketunga Dham many statue of Buddha were found. It is said that King Ashoka,Mourya Emperor) established these statues while returning to Patliputra after Kalinga war.
Bhairo Baba Pahari
The Bhairo Baba Pahari is basically a cave, which is located in the village named Phulwatanger of the Simdega Block. The shape of the cave takes the form of a living body.
Mazar of Anjan Peer Saheeb
Mazar of Anjaam Peer Saheeb is inside the premise of Kolebira police station .This is a great symbol of harmony, Social Policing and perhapes a single example of Mazar inside a Police Station. Every Year Uras Mela is organised here and people of all community prays for peace.