China Vijayaramaraju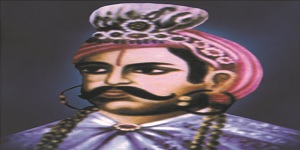 After the Battle of Plassey in 1757, the Indian Princely States fell victim to the greed and brutality of the East India Company one after another. The people of India resisted British exploitation, with millions fighting against the oppressive rule. Many endured torture in prisons, faced execution, or lost their lives on the battlefield. Among these early brave freedom fighters was China Vijayaramaraju, hailing from the forefront of the fight for freedom in North Andhra.
Vijayanagaram, a prosperous Princedom, was ruled by King Ananda Raju II until his death, after which his young son, Vijayaramaraju, ascended the throne. Due to his youth, his step-brother Seetharamaraju became the Regent. As Vijayaramaraju grew older, he sought to reclaim his rightful place, leading to conflicts with his step-brother. Inevitably, the disgruntled brother sought support from the British, while he sought the assistance of nearby Zamindars.
Unfortunately, this situation played into the cunning hands of the British. They manipulated the enemies of Vijayaramaraju, turning them into their allies. The British falsely claimed that the Vijayanagara princedom owed them a sum of eight and a half lakh rupees as tribute, a claim that he disproved. This ed the British to demand a higher immediate payment, which the Zamindar refused. He also resisted reducing the size of his army or relocating to Machilipatnam as the British demanded.
Exploiting the situation further, the British occupied the fort of Vijayanagaram on 2 August 1793. They ordered the Prince to reside in Machilipatnam on a pension of Rs 1,200. Defiant, Vijayaramaraju decided to make a final stand in the village of Padmanabham. Colonel Pendergast led the British army of five companies on behalf of Governor Charles Oakley of Madras, setting up camp in Bheemli. Although Vijayaramaraju commanded an army of four thousand, he sought to avoid unnecessary bloodshed and accepted an invitation for negotiations to settle the dispute. It was a ruse to catch him off guard. Thus, Vijayaramaraju and his army were attacked in the middle of the night while they slept. In the darkness, the native army was mercilessly slaughtered before they could comprehend what was happening. Realizing the betrayal, the Prince and a few loyal soldiers attempted to fight back. However, the efforts were in vain, as one traitor was enough to undermine their resistance. On 10 July 1794, Prince Vijayaramaraju was gunned down by the cunning British army.
His sacrifice, courage, and love for his country have served as an inspiration for many freedom fighters. The battlefield in Padmanabham, where Prince Vijayaramaraju made his ultimate sacrifice, stands as a source of inspiration for all patriots, particularly during this year of celebration marking the Platinum Jubilee of our Independence.
Kunisetti Venkata Narayana Dora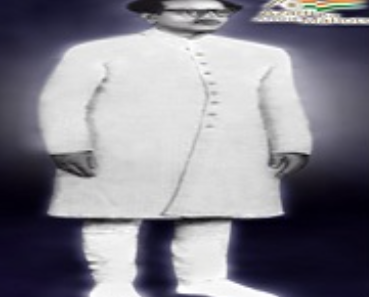 Kunisetti Narayana Dora was a great freedom fighter, who played an important role in our freedom struggle. He was born in the village Saluru of Vijayanagaram district, Andhra Pradesh in 1907. His parents were Yerakanna Dora and Sayamma. Though he was born to a rich family, he didn't show interest in leading a luxurious life and with the thoughts of patriotism joined thefreedom movement.
In1922, he protested the auction of liquor in the village Saluru for six months. He participated in non-cooperation movement. As a result of his participation in the movement, the police kept him in Berhampur jail for one and half year.Even in jail, he practiced Satyagraha and didn't take food. The police fed him by force.
In the year 1929, he participated in National Congress session at Lahore. In 1932, he took a key role in congress meeting held at Guntur and the British police arrested him.In 1937 he was arrested again and imprisoned.
In 1937 elections,V.V.Giri stood as an opponent of the Bobbili king Ranga Rao. And Kunisetti Venkata Narayana Dora campaigned in favour of V.V.Giri.Tanguturi Prakasam Pantulu and Sarojini Naidu also planned to come to Saluru for election campaign. British government imposed 144 section to stop their campaign. Then Narayana Dora shifted the meeting place to Ramabhadrapuram and conducted the meeting there.
When Nehru came to Balijapeta for campaign, the Bobbili king provoked the people and planned to throw stones at him and to trample the crowd with elephants.Narayana Dora understood the situation, ran towards Nehru and saved him by carrying on his shoulders.
In 1940 he participated in the Individual Satyagraha and in 1942, he participated in Quit India movement. After independence, he was elected as the first Member of Legislative Assembly of Saluru Constituency. People took him on a horse as a procession. He worked very hard for the development of Saluru constituency. People used to call him as "Saluru Gandhi".
Yamijala Padmanabha Swamy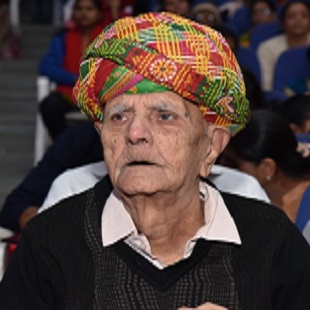 Yamijala Padmanabha Swamy was born on 12th June 1915 in Sivarampuram village, in the Garugubilli mandal of Vizianagaram district. His parents were Sri Lakshmi Narasimha Shastri and Smt. Kameshwari. His father was famous in his village for being a regular donor of food and clothes for various causes. At a very young age, Yamijala studied Kalidasa's poetry from a Trayam, a three-member teaching group comprising of Devulapalli Srirama Shastri, Kaumudi and Motikurty Satyanarayana Shastri in a jami (owned empty ground) near his native village.
Yamijala went to Kadiyam in 1930 and became a disciple of Chellapilla Venkata Shastri. He learnt the secrets of poetry from the latter for two years. Later, he joined the Vizianagaram Prehistoric College in 1933 and studied Prehistoric Language till 1938. By studying under the poet Adibhatla Narayana Dasu, he was introduced to Astrology and the poems of Ganapati Muni (Kavyakantha). He also learnt the Mantra Shastra. Some of his works include books like Purna Purushudu (Biography of Adibhatla Narayana Dasu), Nayana (Biography of Ganapathi Muni), Annamacharya (dance play), Ardhanarishwaram (dance play) and the Maturity of Kamakshi (musical play).
Influenced by Mahatma Gandhi and Tenneti Viswanatham, he got attracted to the Indian freedom movement. He was expelled from his college for singing self-composed patriotic songs and poems. However, he enrolled himself again as a student. Nageswara Rao Pantulu and Kashinath provided him with a monthly student salary. The Maharaja of Jayapuram, who heard about his poetry's power, invited him to his court and appointed him as the Chief Poet in his institution. For some time, he along with Potti Sriramulu collected funds for the upliftment of Harijans.
Yamijala Padmanabha was a versatile scientist, a Sanskrit scholar and freedom fighter. He always motivated people through the medium of his poetry and songs. After independence, he enrolled as a teacher in the Sriramakrishna Educational Institutions in Madras and retired in 1974. He was featured in an editorial of the Sahitya monthly magazine named 'Amrutavani' which was published in Madras. Yamijala Padmanabha Swamy was honoured with the titles Kavikulatilaka, Modern Valmiki and Kaviratna.
Yamijala Padmanabha Swamy died in Madras due to prolonged illness on 25 March 1998.
Lyrics of Gurjada Venkata Apparao
Gurjada Venkata Apparao was born on 21 September 1862, in the Rayavaram village of Yalamanchali taluk, Visakhapatnam district. He completed his matriculation in 1882 while residing in Vizianagaram. He earned his B.A. degree in 1886 and subsequently began his teaching career at Vizianagaram Maharaja College. From a young age, Gurjada had a keen interest in writing, and during the freedom movement, he used his writings and poetry to highlight societal differences and promote social consciousness. Through his patriotic songs, he stirred the hearts of people and became a source of inspiration for the liberation of the motherland from the chains of slavery.
In his early literary endeavours, Gurjada Venkata Apparao aimed to eliminate social injustice through works such as Sarangadhara (1883) and Kanyashulkam (1897). These pieces of literature inspired the people to aspire for freedom. The musical score, created by Venkata Swami Naidu, was published in the Krishna Patrika on 9 August 1915.
దేశమునుప్రేమించుమన్నా - మంచిఅన్నదిపైంచుమన్నా
వట్టిమాటలుకట్టిపెట్టోయ్ - గట్టిమేల్తలపెట్టవోయ్
ఈసురోమనిమనుషులుంటే – దేశమేగతిబాగుపడునోయ్
జల్థుకొనికళలెల్లనేర్చుకు - దేసిసరుకులునించవోయి
Meaning:
"DESHAMANTE MATTIKAADOI - DESHAMANTE MANUSHULOYI" How should India be free through this song! How people must be like that! It is very straightforward. Paved the way for progress. Love the country, cherish good things, and do not talk waste words. But you have to do good work. Dairy crops should be grown well. People should eat good food because only with such food will they have healthy muscles. How can the country be better if the people all over the country are "Esuromani" (sound of sad feelings) people. That's why we should learn the arts of our country and fill the country with country goods. We should sell our goods by including all the countries. Money doesn't flow, and goods don't get glory and riches. The days that have passed do not come to us. If you fall behind, you will stay behind. That's why you don't move forward without being lazy. Avoid your selfishness and help your neighbours for the sake of the country. You should put flowers of your love on this big tree called country. Only then will the country be good.
This song continues with 14 verses, and till today, this song lives in the hearts of people.
Peasant Uprising in Bobbili Estate, 1922
Severe exploitation at the hands of Zamindars and colonial rulers caused deep seated resentment and unrest amongst the peasants in different parts of the nation. The peasant uprising against the Bobbili Zamindars in 1922 was led by Simhadri Suryanarayana. It took place in the present day district of Vizianagaram, Andhra Pradesh, where several small scale farmers came together to vehemently oppose the unfair system of taxation.
The uprising soon gained momentum. The rioters were imprisoned and their properties confiscated by the authorities of the Estate. The Zamindars also tried to suppress the revolt with help of the British, by imprisoning the rebels. However, the revolt had already spread to the other areas.
In a meeting held at Vishakhapatnam, a popular political leader of north coastal Andhra, Bhupathi Raju Venkatapathi Raju, strongly criticized the policies adopted by the Zamindars. Several important figures emphasized on the need for an amendment in the Estate Land Act. Eventually, a resolution was passed reducing the land tax.
Shri Gurajada Venkata Apparao House and Library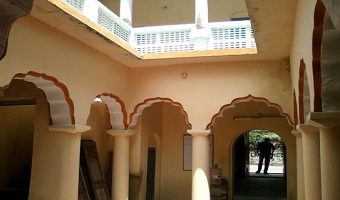 Gurajada Venkata Apparao was born in 1862 in the Visakhapatnam district but lived in Vizianagaram. He also served in the courts of Vizianagaram Gajapatis. His play Kanyasulkam written in 1892 is considered one of the greatest plays of Telugu literature. It was translated into English as "Girls for Sale". He was awarded titles of Kavisekhara and Abyudaya Kavitha Pithamahudu. His Telugu patriotic song "Desamunu preminchumanna"- Desabhakti is famous and quotes from the poem "it is human beings, not lifeless things, that make a country'(దేశమంటే మట్టికాదోయ్ దేశమంటే మనుషులోయ్ !) were used by Prime Minister Narendra Modi during the launch of nationwide COVID-19 vaccination.
Gurajada Venkata Apparao was an advocate of women's rights including widow remarriage, against the bride price (kanyasulkam) which was prent among upper castes during the 19th century. These are some of the concepts in his novel Kanyasulkam. Through his writings, he addressed many social issues in society.
Gurajada's house was later converted into a library with a collection of his greatest plays and poems. The house got a facelift in 2018 as part of the celebration of his birth anniversary in September. He lived in this house from 1862 to 1915. It is here that he wrote his iconic plays Kanyasulkam and Sarangadhara. This library is located in the city of Vizianagaram. It is presently maintained by the Information and Public Relations Department of Vizianagaram district administration. In 1989, this house was converted into a museum. It is at present a protected monument as a full-fledged museum cum library. The house was decorated with photos and sculptures of Apparao. It includes a timeline of his life along with events of his lifetime. It is a two-story building in an old south Indian style house with an open courtyard, pillars, red penkulu(tiles), and a central opening surrounded by many rooms. The library has a collection of paintings depicting his plays, poems, stories, and quotes displayed showing the significance of his journey as a writer and poet.
Jangam community and freedom struggle
The word Jangam is one of the names of Lord Shiva. This community is found in the villages of Vizianagaram and Srikakulam districts of Andhra Pradesh. Jangams are ardent Shiva devotees. The people of this community have been maintaining their particular traditional way of life for generations.
Jangams are seasonal migrants (Gypsies). While anchoring in a specific village they predominantly live in their adopted village for a significant part of the year. In doing so they roam around all the surrounding villages indulging in the core activity of bringing awareness to the contemporary and mythological topics through folk songs, stand-up comedy, drama, painting, drawing, crafts, etc.
The Jangam children are generally literate in comparison to other village communities. They are looked up to by village folks. Another advantage is that many Jangams learn palmistry and have knowledge of Ayurveda and some other occult services. This gives a distinct advantage to the Jangam community to act as influencers in society, much like the social media influencers today.
Jangams have a particular impact on spreading awareness of the atrocities committed by the British, especially in tribal-dominated areas of these districts. The tales of the valiant Alluri Sitharam Raju and the writings of many influential writers of that time were the topics used by the Jangams to raise the anti-British sentiments among the villagers.
Despite the fact they were landless and financially non-affluent, the villagers commanded particular respect which continues till date in some pockets of the demographics. This is a sign of the contribution of the Jangam community to society.
Source :
BBT Sundari, DRP, CCRT
Vadrevu Sundarrao, Contributor for CCRT
Somisetty Sarala, Scholar, CCRT
Indian Culture Portal
Bayyapureddy Chaitanya & M V N V Lakshmi Soujanya, Officer Trainees, 96th Foundation
Maithrayi Naidu and T Prateek Rao, Officer Trainees, 96th Foundation Course, 2022, LBSNAA, Mussoorie