Green Rameswaram mobile app
Rameswaram island of Ramanathapuram district, Tamil Nadu is an important pilgrimage centre in India. Tourists visit this place every year from all over the world. The island has rich marine bio-diversity and it is a part of Gulf of Mannar Bio-reserve.
About the mobile app
Green Rameswaram mobile app provides information about Rameswaram island and its various Tourist Places.
This Mobile App is available in English and Tamil Language.
How to access
To access the mobile app for Android users, click here.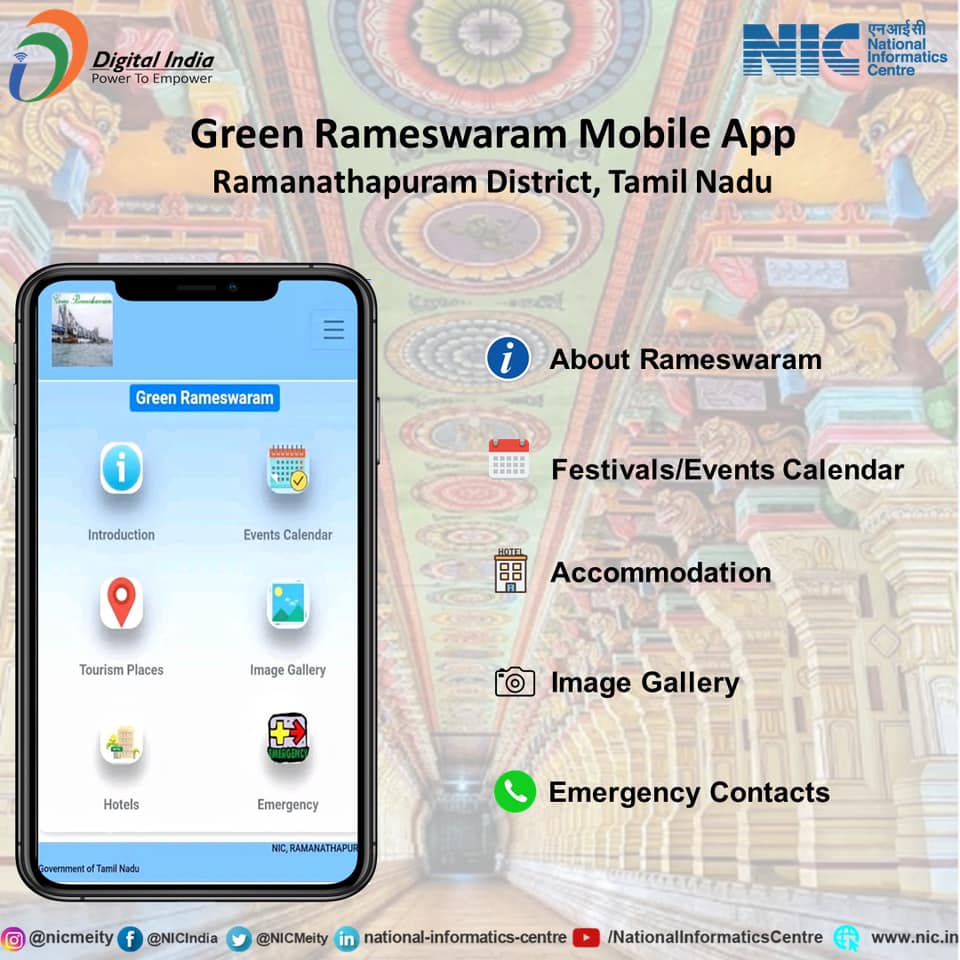 © 2006–2019 C–DAC.All content appearing on the vikaspedia portal is through collaborative effort of vikaspedia and its partners.We encourage you to use and share the content in a respectful and fair manner. Please leave all source links intact and adhere to applicable copyright and intellectual property guidelines and laws.