Ramgarh Bhand Devra Temple
Ramgarh Bhand Devra Temple is situated about 40 km away from Baran city.
The temple devoted to Lord Shiva is said to date back to as long as the 10th century. Built in the Khajuraho style of architecture, it is also known as the mini Khajuraho of Rajasthan.
Situated on the banks of a small pond, this temple is very unique in terms of its offering of prasad - one of the deities here is worshipped with sweets and dry fruits, while another is offered meat and alcohol.
Shahbad Fort
Shahbad Fort is one of the strongest forts in Hadoti. It is situated about 80 km from Baran.
Constructed by Mukatmani Dev, a Chauhan Rajput, this fort dates back to the 16th century. Standing tall in a densely forested area, the fort is surrounded by the intimidating Kunda Koh valley and has some noteworthy structures located within its walls. History tells us that the fort was home to 18 powerful cannons, one of them being as long as 19 feet. Interestingly, Mughal Emperor Aurengazeb also lived here for sometime.
Shahi Jama Masjid of Shahabad
Shahi Jama Masjid of Shahabad was constructed during the reign of the Mughal Emperor Aurangzeb.
The Shahi Jama Masjid of Shahabad is situated around 80 km from Baran.
An architectural marvel that attracts a large number of tourists every year, the Shahi Jama Masjid was built on the pattern of Jama Masjid of Delhi and is famous for its impressive pillars and intricate 'mehrab'.
Shergarh Fort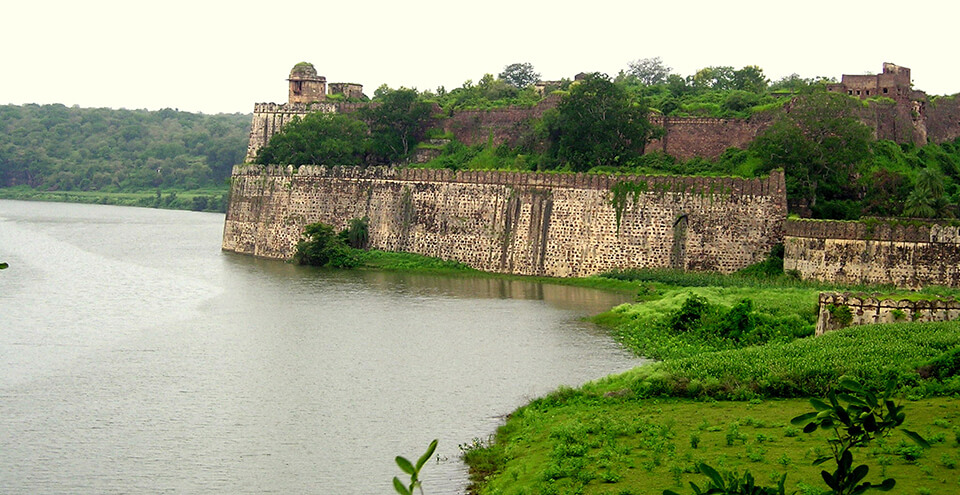 Shergarh Fort is located at around 65 km from Baran district. It is one of Baran's most popular tourist attractions.
Standing on the banks of the river Parvan, it was considered a monument of strategic importance to rulers. Ruled by different dynasties over the years, Shergarh is supposed to have earned its name after its capture by Shershah of the Sur dynasty. But its original name was Koshavardhan.
An inscription from 790 AD reflects the rich history of Shergarh fort and it is among the popular forts of Rajasthan.
Shergarh Sanctuary
The perfect destination for nature lovers, Shergarh sanctuary is located in Shergarh village, about 65 km from Baran district.
Rich in flora and fauna, Shergarh sanctuary is home to several endangered species of plants, as well as tigers, sloth bears, leopards and wild boards, among other animals.
A photographer's delight, Shergarh sanctuary is easily accessible by road.
Sitabari
Sitabari is located 45 km from Baran.
It is a famous place of worship and also doubles up as a popular picnic spot.
Dotted with temples dedicate to Sita and Laxman, many believe this is the birth place of Lord Ram and Sita's twin sons, Luv and Kush.
It also comprises several kunds such as Valmiki kund, Sita kund, Laxman kund, Surya kund, etc. Sitabari is also the venue of the famous Sitabari fair.