Improving access to caste certificates
Problem
Despite a high ST population, including Madia PVTGs, caste certificate penetration was not there in the core tribal belt of the Gadchiroli district. This was due to lack of awareness among the tribal population, lack of any documentation with them and lack of any demand from the tribal population to avail the caste certificate. Due to lack of Caste certificates, applicants of various government schemes have not been able to avail government services.
Solution of the district administration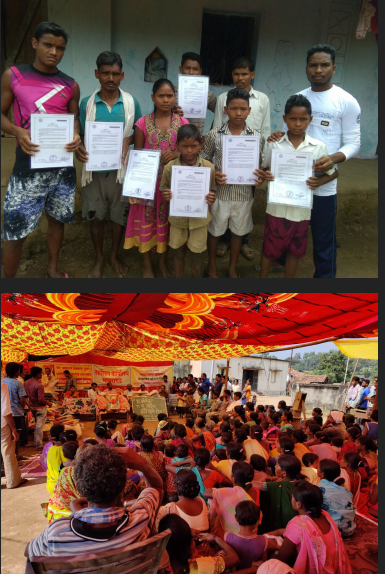 The district administration initiated the Veer Baburao Shedmake caste certificate Mohim. As part of the initiative,
Adopted a "Doorstep Delivery" approach to provide caste certificates in the remotest hamlets and villages in 100% saturation mode.
Provided digital tabs to all Kotwals to scan and store the necessary documents at doorstep of each beneficiary.
Documents were processed in Tehsils and then certificates were delivered after colour printing and plastic lamination in the village.
Distribution through 'distribution fairs' - MAHARAJASWA ABHIYAAN. This helped inspire much confidence in the government machinery and reach to those "never reached" before.
Source : Presentation by the district administration in the DARPG conference.
Last Modified : 7/28/2021
© C–DAC.All content appearing on the vikaspedia portal is through collaborative effort of vikaspedia and its partners.We encourage you to use and share the content in a respectful and fair manner. Please leave all source links intact and adhere to applicable copyright and intellectual property guidelines and laws.