Jhangora Laddoos : Locally Made Tasty Treats for Iron Deficiency
State and Development Partner
Uttarakhand,
Tata Trusts - The India Nutrition Initiative
Innovation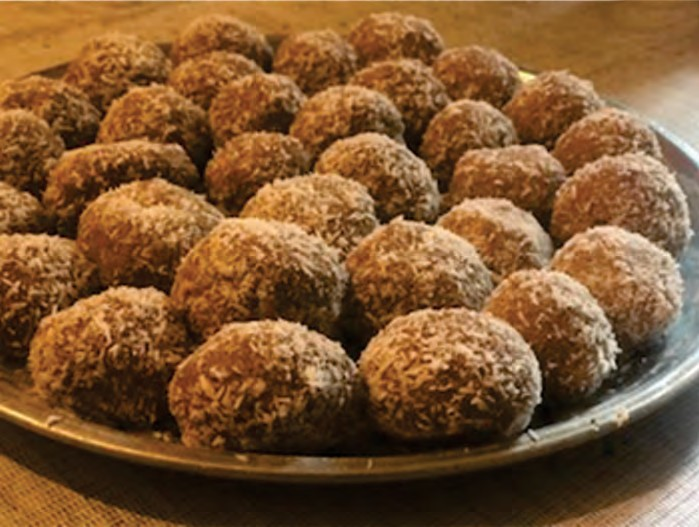 Kavita is not keen on take-home ration (THR) because it does not taste good and it is often a hassle to remember to mix it with regular food. But Kavita is anaemic and needs the extra nutrients to nourish her already weak body. There are many women like Kavita in several villages in the Pauri Garhwal region of Uttarakhand who need supplements for iron deficiency but do not take the necessary steps to take care of their health.
Ready to eat, tasty and iron-rich Jhangora laddoos come to the rescue. Jhangora or barnyard millet, a rich source of iron and other nutrients, grows abundantly in Uttarkhand. A Swasth Bharath Prerak developed a laddoo (dessert snack) recipe using jhangora and distributed it at Anganwadi centres instead of the THR. She found that women loved these laddoos and came back for more. This idea worked well because it tackles diet diversity by using local resources optimally and also creates business opportunities for local women's self-help groups who are now producing these laddoos at scale. It addresses the barrier of taste as well as convenience because it's ready to eat, unlike the packed THR. It can be had as a snack, a post-meal dessert or even on the go but must importantly, it nourishes.
Source : Stories of Change from India's Aspirational districts - NITI Aayog publication
Last Modified : 5/15/2023
© C–DAC.All content appearing on the vikaspedia portal is through collaborative effort of vikaspedia and its partners.We encourage you to use and share the content in a respectful and fair manner. Please leave all source links intact and adhere to applicable copyright and intellectual property guidelines and laws.