State and Development Partner
Bihar,
Piramal Foundation
Problem
According to the National Sample Survey Office, 32 million children in India up to the age of 13 have not attended any school. Immediate and considerable efforts need to be made to improve this data. Children need to be enrolled in schools at mass and take advantage of their fundamental right to education.
Conventional Solution
Enrolment drives have been limited to awareness generation and door-to-door campaigning where school administration has been brought on board. But much more needs to be done to ensure enrolment is given the acceleration it urgently needs.
Behavioural Insights Based Solution
Piramal Foundation used a top to bottom approach in Sitamarhi district by bringing together officials at all administrative levels in district, block, cluster and village, to advocate the importance of enrolment of all out-of-school children. Platforms like Awaaz De, an audio recording by the District Magistrate, leveraged authority to persuade the public to align with the mission. Morning rallies (prabhat pheri) across 169 clusters at the same time were used to spread awareness. Block level officials conducted meetings with cluster level staff to align on the work and outcome and this trickled to head masters at the school level. Messaging was streamlined and effective, where banners like 'by School, by Right', 'Importance of Education', etc. were used. Bal Sansad and Meena Manch kids also performed street plays to disseminate the message through the help of teachers. This thunderclap had far reaching effects on the citizens of Sitamarhi as the drive used the simple behavioural principle of making the message memorable and social. This led to a mass movement which had staggering results.
Impact
17,605 children got enrolled in a day and 11 lakh community members joined the drive.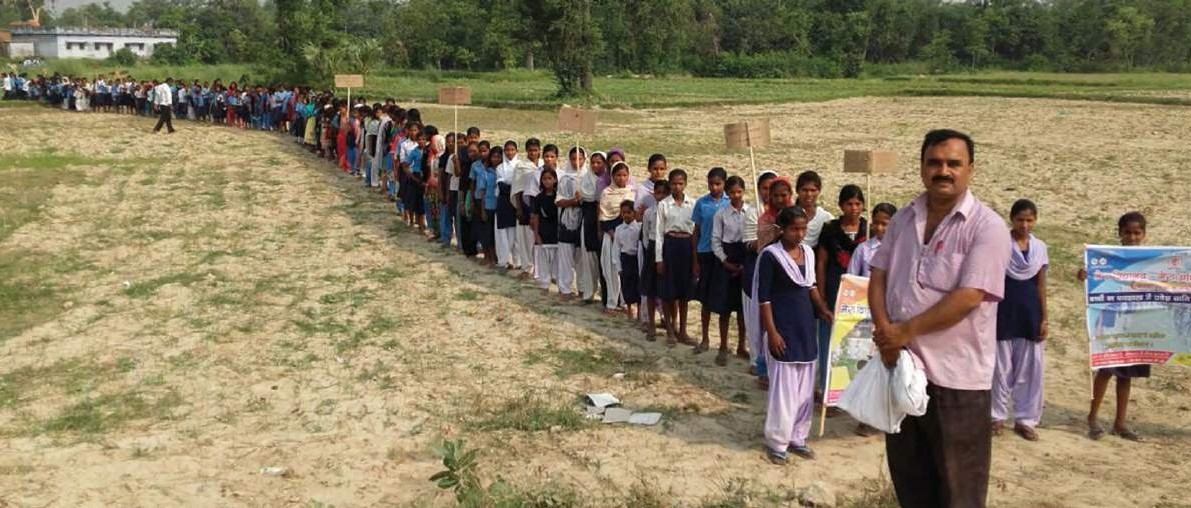 Source : Stories of Change from India's Aspirational districts - NITI Aayog publication