Jalalgarh Fort
Jalalgarh Fort is an almost 300 years old ruined fort located at 20 km north of Purnia, Bihar, India. The fort was built by Saif Khan Barha, the nawab of Purnia in 1722. The Jalalgarh Fort is quadrangle shaped, was once the night and glory of the royal family of Purnia. This 300 year old ruin is still visited by many enthusiastic tourists. The sheer beauty, left even in the remains, holds evidence of Hindu as well as Islamic examples of architecture.
Maa Kali Mandir
One of the most popular temples in this region, Maa Kali Mandir is known for attracting devotees throughout the year.
Deepawali is one such occasion when this temple witnesses ample rush. Other festivals are equally celebrated with ample fun fare.
Besides this temple, other notable temples nearby it are Mata Mandir in Adampur area and Kamakya Mandir is worth visiting places.
Puran Devi Temple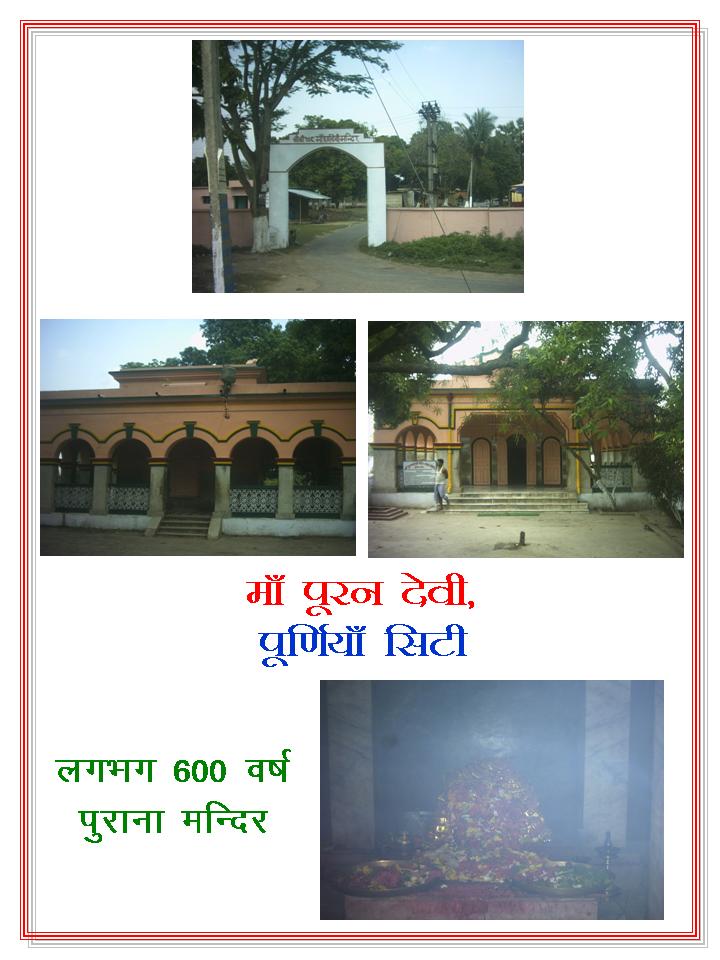 Puran Devi Temple located about 5 km from the city centre.
The city of Purnia is named after the Puran Devi mata who is a reincarnation of Godess Parvati.
This is one of the oldest temples in the district and also the most popular one. Another temple devoted entirely to goddess Kali is the Kali Bari Mandir which is situated close to Puran Devi.